30 SECONDS Outdoor Cleaner®
Biodegradable – No Pressure Washing – Safe Around Pets – Safe Around Lawns – Safe Around Plants – Simple To Use, Spray-On Hose Off – Fast Acting – Instant Results – Cleans Virtually Anything Outdoors – Painters Wood Surface Prep 
Works quickly in the removal of Algae, Moss, Mould and Mildew. No waiting around for weeks.
Brings mossy and mouldy items back to an original shine and luster.
Very simple application when using a sprayer, which can be purchased from any local hardware store.
Very low effort required when compared to other methods of removing unwanted dirt and mould from the surface of your outdoor belongings.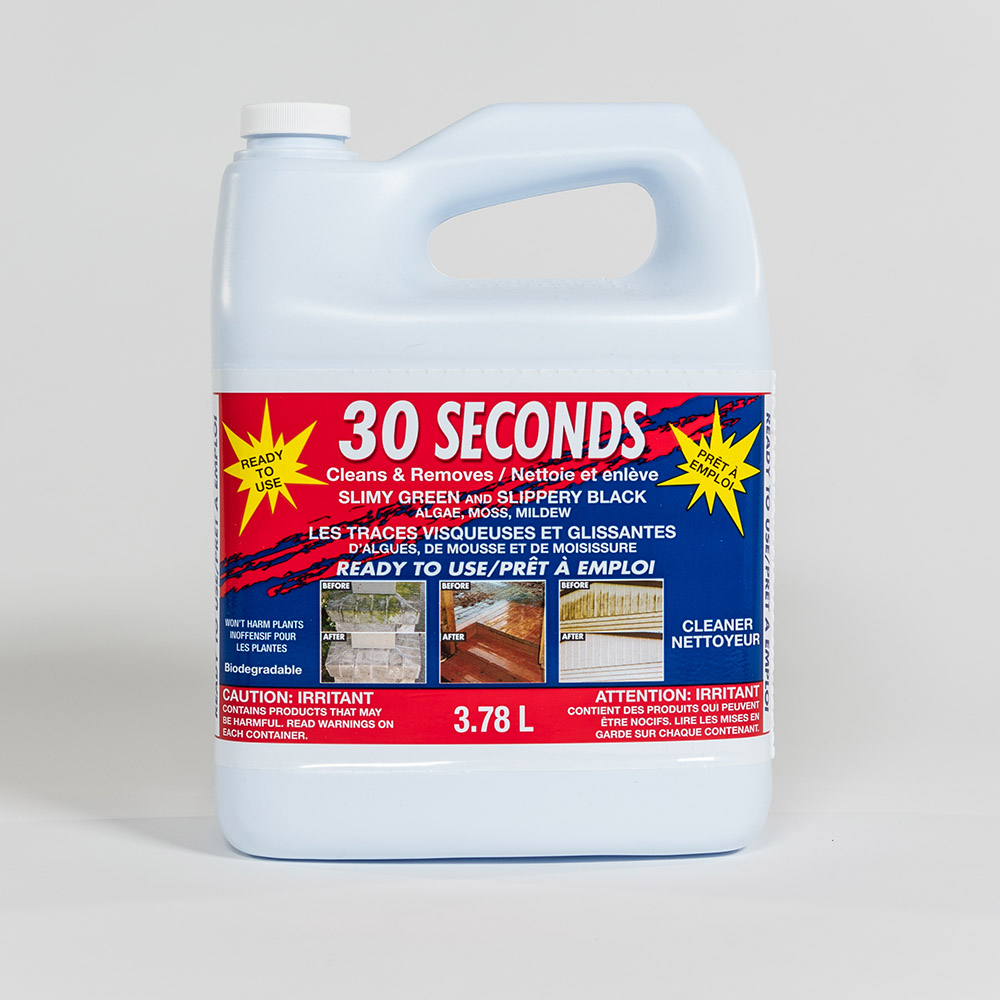 Other Sizes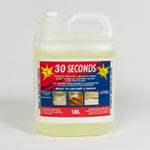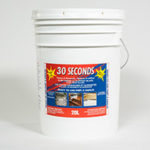 How to use 30 Seconds Cleaner
This is easy. Simply fill a pressure pump sprayer with 30 Seconds Ready to Use Outdoor Cleaner. Spray evenly and thoroughly onto a dry surface. If using on walls, start on the bottom and work your way up.
For best results wait 10-15 minutes between spray on and hose off.
If the surface has actual growth or is in very bad condition, it may require a light brushing with a broom or scrub brush. You will be amazed at how easy it is and what great results you can achieve.
It is best to apply during the early morning or late afternoon hours, rather than the heat of the day.
Where to use 30 Second Cleaners
Awnings, Brickwork, Decks, Stucco
Vinyl Siding, Composite Decking
All Roofing Surfaces, Dog Kennels
RV Tops, Pools, Hot Tubs, Tents
Houses, Planter Boxes, Pathways
Greenhouses, Mobile Homes, Flower Pots
Birdbaths, Boats, Fiber Glass
Patio Umbrellas, Tennis Courts, Patios, Porches
Tarps, Tiles, Walls
Patio Furniture, Allan Block, Gutters
Steps, Outdoor Carpet
Aluminum, Barns, Driveways
Garages, Garden Statues, Trellis
Important
As with any chemical solution, eye protection should always be used. Be aware that staining will occur if solution comes in contact with clothing or natural fibers. Old clothes and rubber boots are advised.
30 Seconds Outdoor Cleaner is not the same product as 30 Seconds Spray & Walk Away. 30 Seconds Outdoor Cleaner is used to treat the effects of moss, mould and lichen etc on areas that require a immediate cleanup.